Customer Feedback
What our customers say
Daryna Strogal, Advice for Small Business

EBRD - European Bank for Reconstruction and Development, Ukraine

It was a pleasure to work with O.M.Dmytrenko – excellent Ukrainian translation of our Web content and leadership training materials.
Olexiy Yudchenko, HR Director

AMADEUS Group

I enjoyed working with the Localizer.Pro team. Good translation quality, clear communication, on time.

Roman Svets, Publishing and Academic Resources Coordinator

UETS, Ukrainian Evangelical Theological Seminary, Kyiv, Ukraine
In response to the war trauma in our country we decided to provide our psychologists and counselors with valuable resources from the U.S and Canada. We received five books translated and printed, very good quality.

Dr. Greg Viehman, MD, Surgeon, Author
President of Seacost Surgery, NC, USA

President of Aboundant Life NGO, USA

It was pleased with the Ukrainian and Russian translation and publishing of my book, The God Diagnosis. I strongly recommend Oles Dmytrenko and his team to everyone who needs language services in Eastern Europe.

Dmitriy Kyrychenko, Director

Bright Books Publishing, Ukraine

I recommend Localizer.Pro as a reliable partner in the field of publishing and translation.

Alexandra Shatalynska, Regional Director
OneHope Inc., USA/Ukraine
Oles and his team did great job with our interactive Bible App for Kids localization project. I was impressed by their creativity, competence, and the quality of the end-product.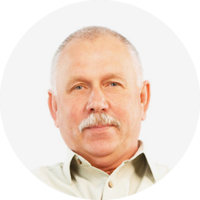 Vyacheslav Borysovich, Director

PALYVODA Print House, Ukraine

A very positive and easy to work with client. Good communication, timely payments.